Wednesday, March 28, 2018 / by Bernie Christian
Here is our latest Tarrant County real estate market report for your review: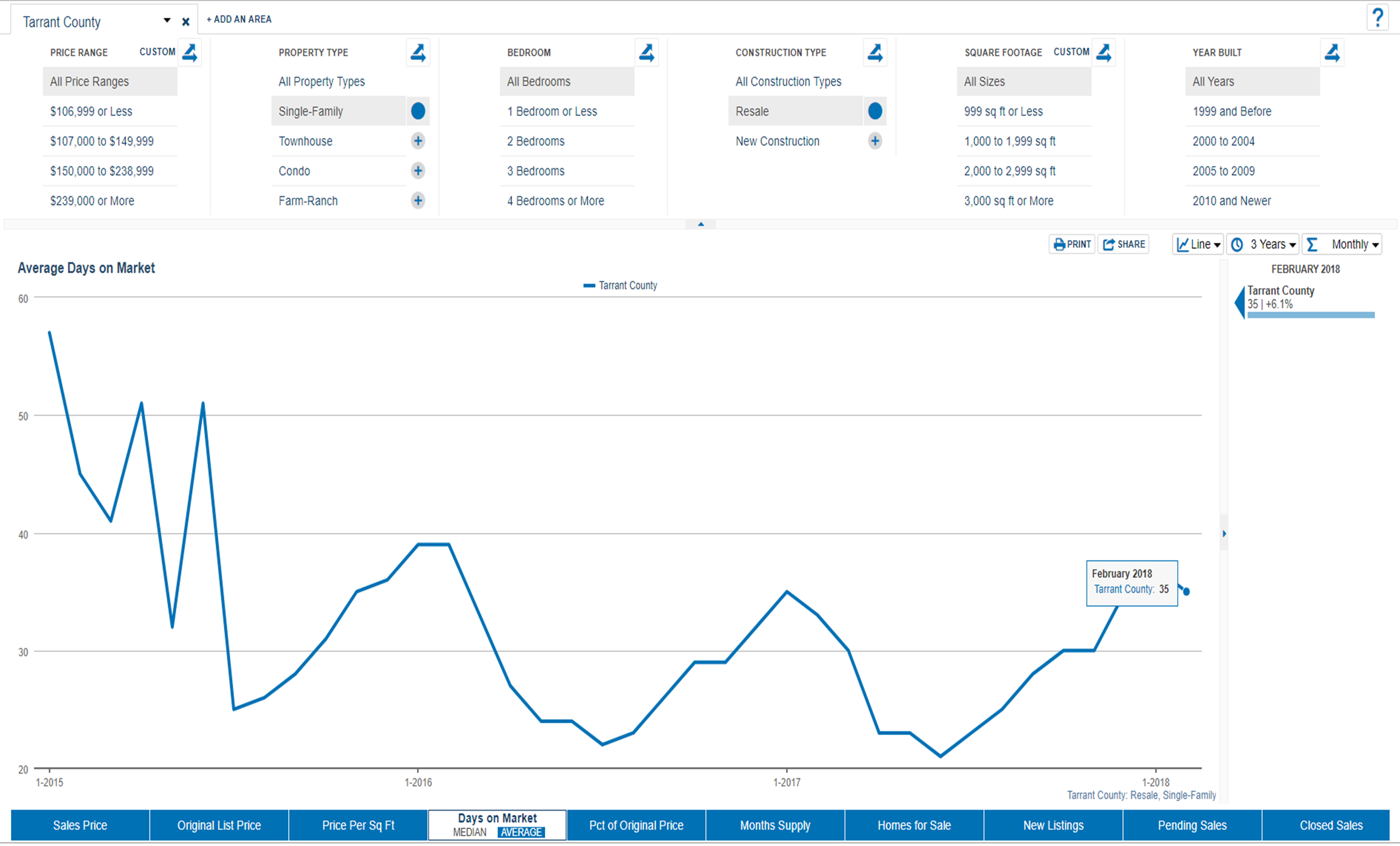 As you can see from the graph above, the average Days on Market (DOM) for a Tarrant County Single Family Home is currently 35. As more buyers come into the market through the spring of 2018 and on into the summer, we expect the average DOM and bottom out somewhere between 20 - 25 DOM by mid summer. You might also note there is a recognizable cycle (pattern) over the last 2-3 years. Presently, as we bring new listings on the market, our sellers priced under $200K are receiving multiple offers. The end result is higher than list price sales. One property that we listed just a few weeks ago had 52 showings over the weekend. I think that's a record for us.
If you are buying or know someone that is thinking of buying or selling, don't wait to do it. Prices went up in Tarrant County an average of 8.5% last year. That's an average increase of $8500 in equity for every $100K of real estate owned through 2017. Great time to be an investor if you can find the right house and negotiate the deal.
[MARKETREPORTLINK]
Let us know if we can be of help - 817-269-1660.